Wetherspoon was founded in 1979 by Tim Martin, who is the current Chairman. In 1992 the company floated on the Stock Exchange and became J D Wetherspoon PLC. In 2016 the company owns 52 hotels, accounting for just 1 percent of sales, and 926 pub's in Britain and the Republic of Ireland. Annual sales exceed £1.59 billion, with almost £57 million profit. The company employs 36,678 staff and has a head office in Watford.
Tim Martin opened his first pub, a former bookies, in 1979 in Muswell Hill, north London. For the first month, it was called Martin's Free House, but was renamed Wetherspoon's early in the new year, after a former teacher "...because he was too nice a fellow to be running our particular class and he couldn't control it. So I thought: I can't control the pub, he couldn't control the class, so I'll name it after him." The "JD" part of the name was named after Dr JD Watson.
Wetherspoon pubs offer cask ale, low prices, long opening hours, and no music. The chain is known for converting unconventional, and large, premises into pubs using an open plan layout. Every Wetherspoon pub has a unique carpet, drawing on the location, building and name. Pproduced by Axminster Carpets, they cost almost double stock designs.
For the first few years, the company's pubs were all located in north London. The oldest surviving Wetherspoon is The Rochester Castle in Stoke Newington, opened in 1983. The Tally Ho, North Finchley, London, opened in 1991 with a dedicated non-smoking bar upstairs. This was the first of many pioneering initiatives from the company, launched before the smoking ban in July 2007.
By 1994 Wetherspoon had opened 100 hundred pubs across England, including Liverpool Street train station in London and Heathrow airport. Manchester's The Moon under Water on Deansgate was opened in 1995 and is the largest pub in the UK with 10,000 square feet of customer space.
Drink
The CAMRA Good Beer Guide, recognises the quality of Wetherspoon's beer, listing more Wetherspoon pubs than any other company.
In 1990 Wetherspoon pubs hosted their first real-ale festival. It lasted four days and featured six beers. Today, each Wetherspoon pub is involved in the twice-yearly beer festival in March/April and October and a Cider Festival in July.
In 2017 the festival line-up includes thirty new, seasonal and speciality beers, some brewed exclusively for the festival. The overseas beers have been sourced from brewers in Italy, the Netherlands, Australia, the Republic of Ireland and the USA.
Cider-lovers at Wetherspoon pubs across the UK and the Republic of Ireland can enjoy an unbeatable range of draught ciders during the annual 17-day Wetherspoon cider festival in July. The selection of 30 ciders from across the UK feature apple, pear and fruit ciders, some produced exclusively for the festival.
More
---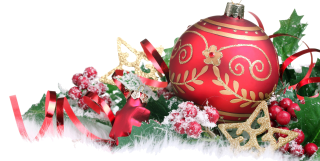 Special for you
Get Christmas gift ideas and find unique gifts for your family and friends. To surprise them with the perfect gift every time we recommend you to visit www.xmasgiftsforher.co.uk
---
When you are looking for the perfect gift for the beer lover in your life, you may want to consider something other that a crate of IPA. Here, we have listed some beer lover gift ideas that will be sure to please.
Drinking horn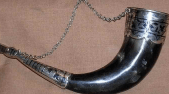 For the beer lover who also has a passion for Game of Thrones, the first of our ideas is a beautiful drinking horn made of solid horn by the skilled crafts-folk at Abbeyhorn in the UK, who crafted the horns for Game of Thrones. This unique gift is naturally water resistant and perfect for a cool half-pint of beer on a sunny Viking afternoon.
Beer Making Kit

Gone are the days of making beer in the bath, you can now make quality, professional bottled beers, ales, lagers or ciders with a home brewing kit.
A full beer making kit will include a graduated fermentation bucket with lid, a temperature indicator airlock and all the kit you need for creating your perfect tipple. You can choose from a vast range of different beers and with specific step by step instructions, you will have a crate of beer ready within a fortnight. Once they have the kit and brew their first brew, your beer lover can come up with their own taste ideas with additional beer making mixes.
Beer/Brewery Merchandise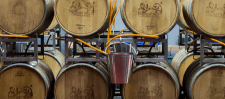 Beer themed clothing can be fun with generic artwork or perhaps branded merchandise from the beer lovers favourite brewery. This may be one of the ideas that is easiest for the bigger craft breweries, but even the niche breweries offer some cool merchandise that are good conversation starters.
Beer Books

CAMRA, the Campaign for Real Ale publish an annual guide, though it's likely your beer lover has bought this as a gift for themselves. Consider instead their 'Good Beer Guides' to Belgium and the Netherlands, the 'Best Bottled Beer'. For the connoisseur, consider '300 Beers to Try Before You Die!' and its sequel '300 More Beers to Try Before You Die!'.
Adrian Tierney-Jones and Roger Protz won the British Guild of Beer Writers silver award for Best Beer & Travel Writer 2015 for "Britain's Beer Revolution" that includes conversations with key figures in British brewing, from hop growers, maltsters, brewers, pub owners to critics, in celebration of Britain's 'craft' beer revolution over the last fifteen years.
Other book ideas include CAMRA's Beer Anthology. Published in July 2016 it is a great collection of quotes about beer, pubs and drinking. Contributors range from classic writers such as William Blake and Thomas Hardy, to contemporary beer commentators, including Melissa Cole and Breandán Kearney. Excerpts from radio, theatre and other media are also included. CAMRA's Beer Knowledge, updated in October 2016, is another of our ideas for your book-and-beer lover's gift. a best-seller that contains more than 200 entries from the serious, the silly and the bizarre in beer.
More