When you are looking for the perfect gift for the beer lover in your life, you may want to consider something other that a crate of IPA. Here, we have listed some beer lover gift ideas that will be sure to please.
Drinking horn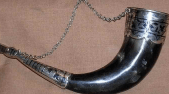 For the beer lover who also has a passion for Game of Thrones, the first of our ideas is a beautiful drinking horn made of solid horn by the skilled crafts-folk at Abbeyhorn in the UK, who crafted the horns for Game of Thrones. This unique gift is naturally water resistant and perfect for a cool half-pint of beer on a sunny Viking afternoon.
Beer Making Kit

Gone are the days of making beer in the bath, you can now make quality, professional bottled beers, ales, lagers or ciders with a home brewing kit.
A full beer making kit will include a graduated fermentation bucket with lid, a temperature indicator airlock and all the kit you need for creating your perfect tipple. You can choose from a vast range of different beers and with specific step by step instructions, you will have a crate of beer ready within a fortnight. Once they have the kit and brew their first brew, your beer lover can come up with their own taste ideas with additional beer making mixes.
Beer/Brewery Merchandise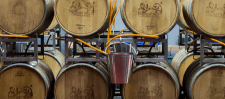 Beer themed clothing can be fun with generic artwork or perhaps branded merchandise from the beer lovers favourite brewery. This may be one of the ideas that is easiest for the bigger craft breweries, but even the niche breweries offer some cool merchandise that are good conversation starters.
Beer Books

CAMRA, the Campaign for Real Ale publish an annual guide, though it's likely your beer lover has bought this as a gift for themselves. Consider instead their 'Good Beer Guides' to Belgium and the Netherlands, the 'Best Bottled Beer'. For the connoisseur, consider '300 Beers to Try Before You Die!' and its sequel '300 More Beers to Try Before You Die!'.
Adrian Tierney-Jones and Roger Protz won the British Guild of Beer Writers silver award for Best Beer & Travel Writer 2015 for "Britain's Beer Revolution" that includes conversations with key figures in British brewing, from hop growers, maltsters, brewers, pub owners to critics, in celebration of Britain's 'craft' beer revolution over the last fifteen years.
Other book ideas include CAMRA's Beer Anthology. Published in July 2016 it is a great collection of quotes about beer, pubs and drinking. Contributors range from classic writers such as William Blake and Thomas Hardy, to contemporary beer commentators, including Melissa Cole and Breandán Kearney. Excerpts from radio, theatre and other media are also included. CAMRA's Beer Knowledge, updated in October 2016, is another of our ideas for your book-and-beer lover's gift. a best-seller that contains more than 200 entries from the serious, the silly and the bizarre in beer.
Beer!

The best thing to buy a beer lover, if all creative ideas attempts fail, is beer! Get advice from your local specialist beer seller to create a six pack of the most interesting beers from your area or around the world. There is an official Terry Pratchett Discworld ale available from Ales By Mail. This Taking The Black IPA is a must for beer loving Pratchett fans.
Beer glasses

Every beer drinker needs a good set of glassware. You can customize a set that allows them to drink their pilsner from a pilsner glass, stout from a stout glass, and IPA from an IPA glass, and so on. Or personalise a glass tankard. Alternatively, try a German stein or perhaps a stainless steel large double-wall tankard that keeps condensation from forming on the outside of the mug.
Subscriptions to Beer Magazines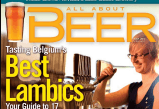 For a gift that keeps on giving, consider ordering the beer lover a gift of a year's subscription to a beer magazine. Try 'What's Brewing and Beer' from CAMRA or 'Brew your own' a popular US home brew magazine full of useful information and articles for the beer home brewer that covers a wide range of beer styles from USA, Europe and beyond. Subscribe for 8 issues per year posted to your UK address. 'All About Beer' is another US magazine that delivers worldwide.
Beer subscription

The number of beer subscription clubs is rapidly increasing. These services provide regular deliveries of top notch beer, most of which is sourced from breweries with limited UK distribution. Each one of these clubs provides slight variations in the type of beer on offer, how much you can tailor your selection, frequency of delivery and the inclusion of a few extra goodies, so it's worth exploring them all to find the gift that suits your beer lover best. Suggestions include 'Flavourly Craft Beer Club', 'BeerBods' and 'Beer Merchants Club'.